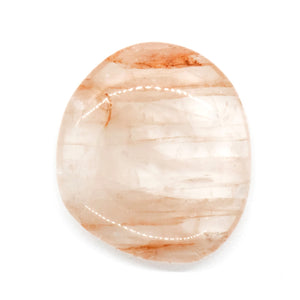 Chakra Stone For Self-Esteem
Strawberry Quartz is also known as Hematoid or Fire Quartz. It enhances self-esteem. It provides soothing energy to calm, quiet, and focus the mind. It helps bring in generosity and love, so you can give and attract love freely. It assists in releasing negative emotional patterns to enhance joy in the little moments. It revitalizes the body, mind, and spirit. It assists you in knowing which path to take. Strengthens Heart and Root Chakras.
The photo is an example only. The actual size, shape, and colors will vary.