Stone of the Month
Jungle Green Serpentine
Adaptability. How do you adapt to change? Do you see adaptability as a weakness? I did. I felt like I was so adaptable I would be walked on. Adaptability became a bad thing when in reality it is a beautiful skill set. Jungle Green Serpentine assists in remaining adaptable while maintaining healthy boundaries. I learned I can still have boundaries and be adaptable.
30% off all Jungle Green Serpentine through February while supplies last. Discount automatically applied at checkout.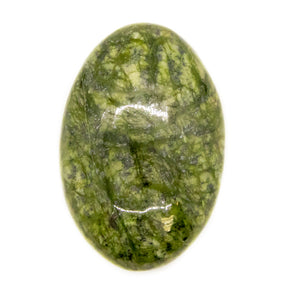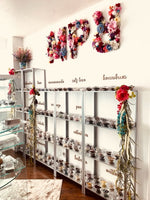 Visit Our Store
We are excited to have opened our first retail location in Centerville, Utah. Stop by, say hi, and see all the beautiful stones in person. We'd love to see you!
This is not your average stone shop.
Mighty Pebble Rebel provides stones, meditations, and faith-based visualizations to help you rebel against old habits. 
Our mission is to help you make positive change and reach your potential. We all have a little rebel inside ourselves. Mighty Pebble Rebel enables you to channel that inner-rebel to rebel against old habits that could be holding you back from being your best self by utilizing tools to move you beyond any limiting beliefs stuck and emotions. Stones, meditations, and faith-based visualizations are tools to release stuck emotions and limiting beliefs. We help you utilize these tools to propel you toward making the changes you want.
To maximize your efforts in making changes, we teach you how to muscle test to find the right stones that work the best for your energy field. Our meditation sets come with simple instructions on ways to use these tools to get what you want. You can search by specific emotions to narrow down what stones to muscle test to find your best match for you. With Mighty Pebble Rebel, you are receiving more than stones. You are receiving intention driven, emotional release assistants to help you rebel your way to a happier life. Join the rebellious movement to a better you.