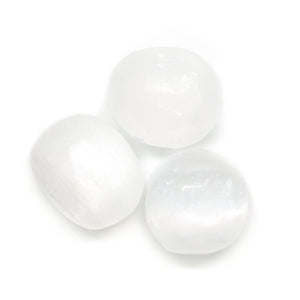 .75-1 Inch Tumbled Stone
Selenite is known as an energy rejuvenator. This stone recharges other stones that are set on or near it overnight. It helps clear away feelings of negativity. Assists you in feeling composed through setbacks, so you can understand the essential part the setbacks play in your life. It helps children who are afraid of the dark. It soothes stored energy. Strengthens all the Chakras.
The photo is an example only. The actual size, shape, and colors will vary.