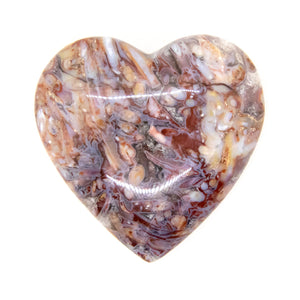 1.5-2 Inch Puffy Heart
Red Palm Root Fossil has a grounding and protective energy. It ignites transformation and growth. Create something new after Red Palm Root Fossil helps you clear old energies and behaviors. It balances and soothes fear and matters of the heart, such as feeling undeserving of love and shame. It shows you what relationships need to mend and balances your yin and yang energy. It connects you to family wisdom handed down your family line and creates clarity and vision for your life's purpose. It strengthens the Heart, Root, and Earth Star Chakras.
The photo is an example only. The actual size, shape, and colors will vary.