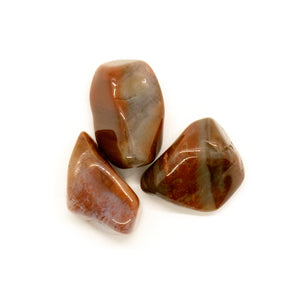 .5-.75 Inch Tumbled Stone
Petrified Wood has the energy of well-being and security, helping ease fears. It helps you see what is really important to you and shrug off the things you can't control. This gives you a sense of clarity and calmness. Petrified wood energizes your patience to wait for the fruits of your hard work. Strengthens the Root and Earth Star Chakras.
The photo is an example only. The actual size, shape, and colors will vary.