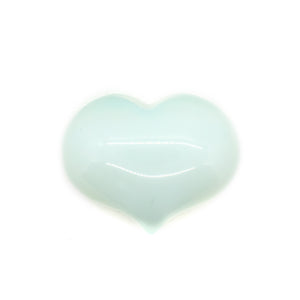 .75 inch Stone Heart
Opalite assists in clearing a troubled heart and increases your sense of peace. It helps get rid of fear and worry and instills relaxation and calmness. This is especially good for transition periods in your life. It will enhance your inner strength and personal power. It is a human-made glass infused with dolomite and metal. Strengthens the Crown and Third-eye Chakras.
The photo is an example only. The actual size, shape, and colors will vary.