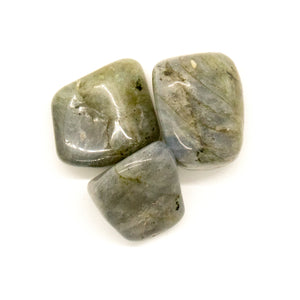 .75-1 Inch Tumbled Stone
Labradorite calms the mind and energizes the imagination. It helps eliminate the emotional drain of daily responsibilities. It strengthens your natural energies and protects you against negative energies from people you meet or deal with throughout your day. It supports a feeling of contentment and happiness so that you can be more self-reliant. Labradorite unleashes your personal power to improve your life. Strengthens the Third-eye Chakra.
The photo is an example only. The actual size, shape, and colors will vary.