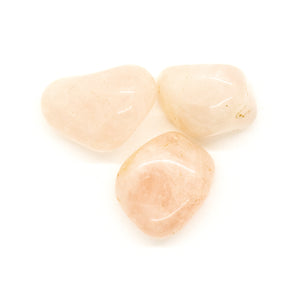 .75-1 Inch Tumbled Stone
Rose Quartz is known as the love stone. It encourages and promotes unconditional love, so you see the best in people. It assists with feeling calm through stressful times. It supports you in taking on the challenges of life. It helps strengthen the bond between mother and child. It helps dissolve emotional wounds, fears, and resentments. It enhances your joy of living. Strengthens the Heart Chakra.
The photo is an example only. The actual size, shape, and colors will vary.