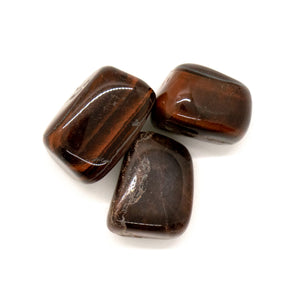 .71-1 Inch Tumbled Stone
Red Tiger's Eye is also known as Dragon's Eye. It enhances confidence and self-esteem. It helps open you up to infinite love. It helps keep you relaxed and centered by deflecting unwanted negative energy. It promotes a passion for the goals you are striving towards. It provides strong grounding energy. Strengthens the Root Chakra.
The photo is an example only. The actual size, shape, and colors will vary.