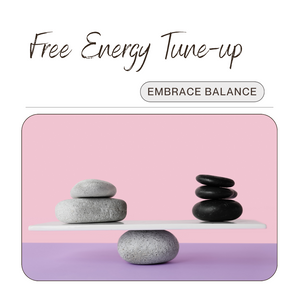 Everyone has days when you feel "off" or out of balance. We share simple tools and techniques with you so you can stay balanced and feel like yourself again.   

This is a 15-20 minute session where you will discover where you may be out of sync and simple ways to bring alignment back. 
You will discover:
Where you are holding energy that isn't yours.
If your energy flow direction is out of sync.
Uncovered disturbances in your energy field.
If you are being depleted of energy.
If you are storing energy, that could be holding you back. 
You will learn:
How to check in with your energy. 
Simple techniques to realign yourself.
What stones can assist you in staying balanced.